Luxurious Authentic Peruvian 100% Baby Alpaca wool sweaters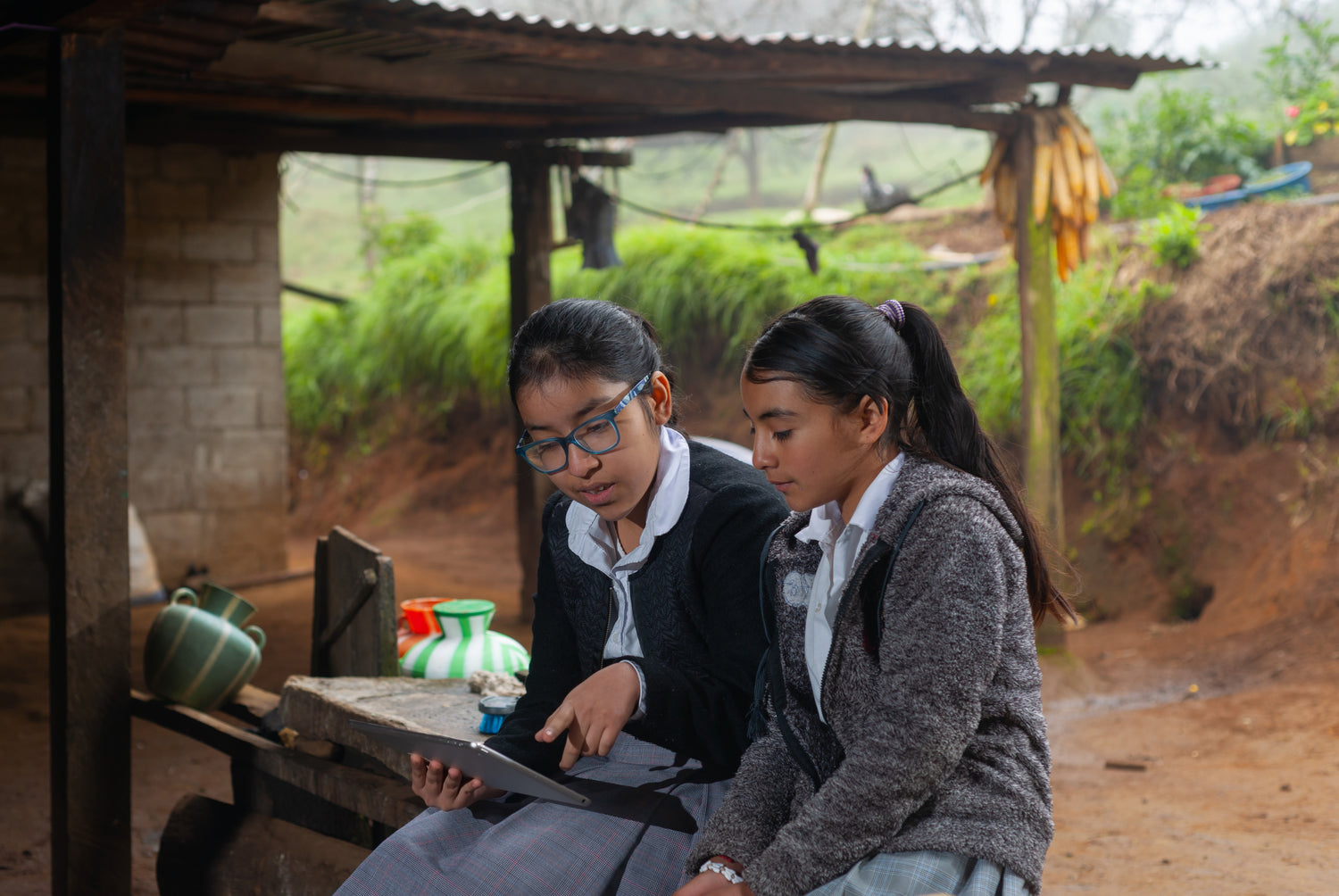 Knitting a Better World Together
Kantu firmly believes that providing girls with education in a safe and nurturing environment profoundly influences the long-term development of a society. By purchasing our products, you actively contribute to this crucial mission. Kantu takes great pride in supporting centers situated in the Andean region of Peru, ensuring access to education and vital nourishment for these young minds. Together, we can make a lasting impact on their lives and the broader community.
Why Alpaca Wool?
Alpaca wool is nature's gift to the discerning fashion connoisseur. Renowned for its softness, warmth, and durability, it's a fiber like no other. Sourced from the highlands of Peru, our alpacas are raised in harmony with the environment, ensuring sustainable practices that reflect our deep respect for Mother Earth.
Our Commitment to Quality
At Kantu, quality is our hallmark. Each piece of clothing we create is a labor of love, meticulously crafted by artisans who have honed their skills through generations. We take pride in using only the finest, 100% pure alpaca wool, and our commitment to quality extends from the careful selection of raw materials to the precise details in our designs.
Elegance Redefined
Our clothing collections blend timeless elegance with modern style. Whether you're looking for cozy sweaters, stylish scarves, or luxurious blankets, our range of alpaca wool products offers you unmatched comfort and sophistication. Each piece is designed to elevate your style while keeping you snug in all seasons.
Sustainability at the Core
We believe in sustainable fashion, and that's why we're dedicated to eco-friendly practices every step of the way. From the well-being of our alpacas to the natural dyeing techniques we employ, we prioritize sustainability to ensure a brighter future for our planet.
At Kantu, we invite you to embrace the elegance, warmth, and sustainability of alpaca wool. Our exquisite collections are more than just clothing; they're a reflection of your values and an expression of your unique style.
Experience the allure of alpaca today. Browse our selection, and let the softness of Peruvian 100% alpaca wool envelop you in a world of comfort and sophistication.
Discover the magic of Kantu—where fashion meets nature, and elegance finds a new home. Welcome to our family.
Elevate Your Wardrobe, Embrace the Alpaca Lifestyle.
Kantu meticulously pursues ethical sourcing, specifically through small business suppliers, for its distinctive and exclusive collections. Kantu is passionate about giving back by using a portion of its proceeds to support communities in need.
Shop now
7-10 Day Processing

Fast Shipping in the Continental US

Excellent Customer Service